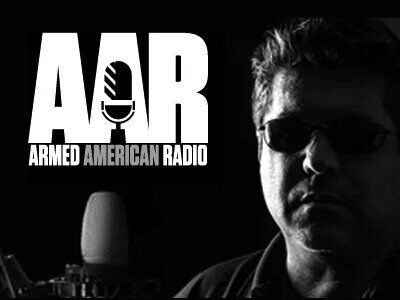 Armed American Radio is the official radio program of The United States Concealed Carry Association. As the USCCA continues to expand its reach across the US and since its flagship publication Concealed Carry Magazine has become one of, if not THE most informative gun magazine in the nation, reaching up to the next level of media outlets became a natural, no brainer.
Show Links:
Sponsored By:
---
Mark Walters is the founder of the Armed American Radio broadcasts and the CEO of the company that brings it to America, CCW Broadcast Media LLC.
Born over a dinner conversation with Timothy J. Schmidt, founder and CEO of Delta Defense, LLC and Concealed Carry Magazine after the 2009 SHOT Show in Orlando, Florida, the program would take to the airwaves on April 26th, 2009 as a one hour show heard only in the Atlanta metro market. The rest, as they say, is history.
Armed American Radio would go on to become the fastest growing pro-gun rights radio broadcast in American Broadcasting history celebrating its 10th year on air in 2019.