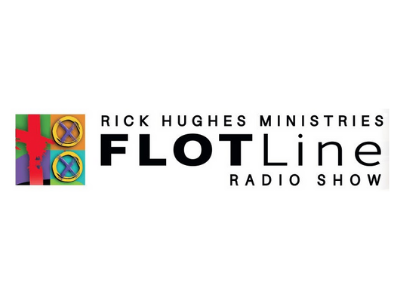 The FLOT Line hosted by Rick Hughes is 30 minutes of inspiration, motivation, education, but never any manipulation. FLOT is an acronym for Forward Line of Troops. Rick teaches principles from the Bible focusing on God's 10 unique problem-solving devices designed to act as a main line of resistance in your soul (a FLOT line) preventing the outside sources of adversity from becoming the inside pressure of stress in your soul. The intent is to give you information to help you identify the plan of God for your life.
Show Links:
---
Rick Hughes Evangelistic Ministries, Inc. was founded for the purpose of communicating the Word of God to students and administrators in private schools and churches across the United States. This ministry is non-denominational in its thrust and is conducted freely without charge or obligation. No material is sold and no offerings are taken.
Rick communicates clear and concise Biblical principles designed to awaken the conscience of the hearers and remind them of age-old Divine norms and standards communicated through parents and churches.
Rick's thrust is to challenge the intellect of those who attended his lectures and teach them the mechanics of victorious daily living. This is done apart from any emotional appeal or public invitations. Rick seeks to stir the emotion through illustration and examples but understands that winners must execute, not emote.