Call the show at 1-800-655-MIKE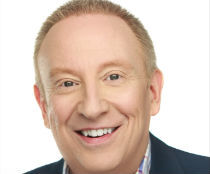 A blend of timely political commentary, compelling talk and terrific discussions on social issues and lifestyle topics.
Show Links:
---
Today's Show
Biden Mocked For Restricting Travel From African Nations After He Attacked Trump For Doing The Same.
---
Watch the Show
---
Wednesday, November 24, 2021
President Joe Biden appeared to be reading off a teleprompter as he was delivering remarks focused on the economy. He was speaking & then said "end of quote" making it obvious he was reading a teleprompter. That is our Commander-in-Chief!
---
Monday, November 29, 2021
From The Wall Street Journal, "Opinion | Biden's Covid Death Milestone"
The Ghislaine Maxwell trial, the new "Omicron variant," and Biden's ban on travel from African countries