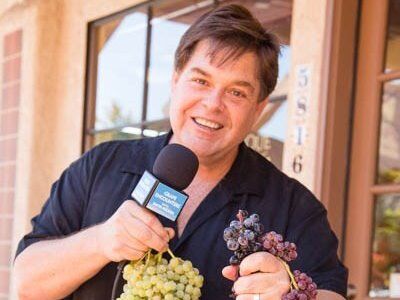 ---
David Wilson's public speaking career began in high school where he was an award-winning orator and debater. David went on to compete in speech and debate at Pepperdine University's Malibu campus, where he eventually taught and coached forensics.
While studying at the university, David was recruited by multiple political candidates to speak in the media and on college and high school campuses.
Upon graduation, David founded an advertising and marketing firm that eventually evolved into The Right Angle, Inc. The agency works with a wide range of businesses and organizations, producing virtually every form of media and collateral material in-house. The firm specializes in tourism, retail and service marketing.
Apart from his role as President of The Right Angle, Inc., David hosts a variety of radio programs and often appears as the MC of festivals, public events and fundraisers. His quick wit and infectious personality keep him in high demand by those eager to keep the crowd pumped up and happy.
As the host of Grape Encounters, David says, "We want the show to be fun and interesting. I'm not a wine snob and I'm not fond of pretentiousness in general. Wine and the culture that surrounds it is fun. Tasting rooms don't need to feel like public libraries. Our show celebrates the joy of wine and all the fun that drinking it seems to stimulate!"