Moderate Dems defend the filbuster, urge compromise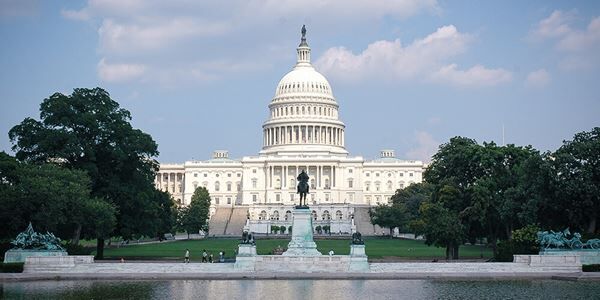 Despite pressure from some progressives, several moderate Democratic Senators are continuing to defend the use of the filibuster and urging their party to compromise with the GOP.
West Virginia Senator Joe Manchin even penned an article for The Washington Post defending the filibuster. This comes as the moderate Democrat faces increased pressure from the left, who argue that the filibuster needs to be reformed or eliminated.
However, Manchin isn't the only Democratic Senator who has spoken up for the filibuster. In an interview with the Wall Street Journal, Arizona Senator Kyrsten Sinema noted that instead of eliminating the filibuster, both parties should come together to advance legislation. She said, "I think the solution is for senators to change their behavior and begin to work together, which is what the country wants us to do."
During his time in Senate, Joe Biden believed in the filibuster and publicly supported it. In an NBC report on Biden's views on the filibuster, they even reference a 2005 speech in which Biden openly supports it.
However, as president, Biden has oftentimes spoken out against elements of the filibuster. In March of this year, he discussed how it needs to be changed.