Dem voting rights bill falters in the Senate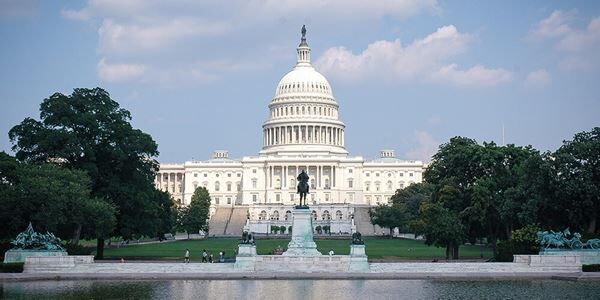 A voting rights bill hailed by Democrats faltered in the Senate yesterday as Republicans stood firmly against it. The bill was a high priority of the Biden administration and President Biden has personally campaigned for the passage for the legislation.
The vote yesterday was not on the final passage of the bill. It was simply a procedural one that would allow the Senate to begin debate on the large-scale legislation.
As the AP reports, the bill itself "would touch on virtually every aspect of how elections are conducted, striking down hurdles to voting that advocates view as the Civil Rights fight of the era, while also curbing the influence of money in politics and limiting partisan influence over the drawing of congressional districts."
Although Democrats stood together to advance debate on the bill, Democratic Senator Joe Manchin already announced that he wound vote against the final bill if it came to the floor for a final vote. Manchin isn't the only figure on the left to note his displeasure with the bill. Leaders in the ACLU have also criticized certain aspects of it.
The failure to advance the bill to the debate phase has fired up some on the left, who wanted to push the bill through. According to the Politico Playbook, "Progressives are steaming that President JOE BIDEN didn't use his bully pulpit to try to move the needle on the bill — or strike a deal allowing Congress to block GOP legislatures from curbing access to voting." Politico adds that progressives "want to know how Democratic leaders can claim in one breath that democracy is in jeopardy — and in the next let this legislation crash and burn."
Although this bill failed to advance for a full Senate debate, Manchin has presented list of things he would support in another voting rights bill.